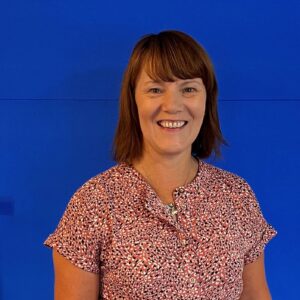 Morning Only 9:00 am to 12:00PM
Full Day 9:00am to 3:00pm
A very warm welcome awaits all the children and their families as they join East Ayton Nursery School.
The Nursery is an integral part of East Ayton School offering excellent facilities and a large, spacious outdoor area. We aim to provide a caring, happy, stimulating environment where all children are encouraged to explore, discover, learn and develop to their maximum potential. Children are free to access learning opportunities both indoors and out all year round.
In addition to the usual Early Years Curriculum, we offer enhanced activities including, Yoga, Squiggle while you Wiggle, Baking, Helicopter Stories and Story Massage.
As a Forest School Leader, I understand and value the importance of outdoor learning and the children regularly participate in Forest School activities. We provide puddle suits for all the children in order for them to experience a full range of activities in all weathers and ask that parents send wellingtons for their child to wear.
Our Nursery has good links with the local community and we take part in visits to Derwent Valley Bridge Library, St John the Baptist Church and we also use the local area for activities such as 'Look for a Book' and learning walks.
We encourage all our children to become confident and independent in preparation for their transition to the Reception class and we work closely with the Reception teacher in order to make this transition as smooth as possible.
Children are invited to join our nursery from the term after their third birthday with 15 hours universal funding available to all children and up to 30 hours funding available, subject to eligibility. Non-funded sessions can also be paid for in addition to the 15 hours funding. Please ask for further details.
We look forward to welcoming you and your child to nursery.
Mrs Glenwright and the Nursery Team
Nursery will cover several themes throughout the year:
Autumn 1 - Marvellous Me!
Autumn 2 - Celebrations
Spring 1 - The World Around Us
Spring 2 - Adventure Above and Under the Clouds
Summer 1 - Growing
Summer 2 - The Great Outdoors
These themes will ensure pupils receive a broad and balanced curriculum.
Theme Updates
Limited spaces are available, so please contact us for further details or an application form:
Tel: 01723 862132
East Ayton School, 3 Moor Lane, East Ayton, Scarborough. North Yorkshire. YO13 9EW