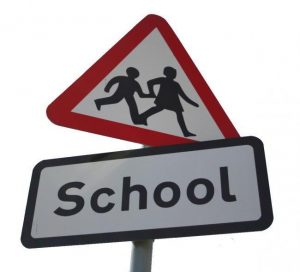 Please help protect our children by driving carefully and parking safely, considerately and lawfully around the school, showing respect for our neighbours. Please do not park on the Keep Clear markings at any time.
The school car park and separate nursery car park at the rear of the school are for staff only. Please respect this at all times.
A voluntary one-way traffic system is in place on Moor Lane between 8.40am – 9.05am, and 3.00pm – 3.30pm to alleviate traffic congestion. To help, cars should travel up Moor Lane from Racecourse Road.
Thank you for your support.